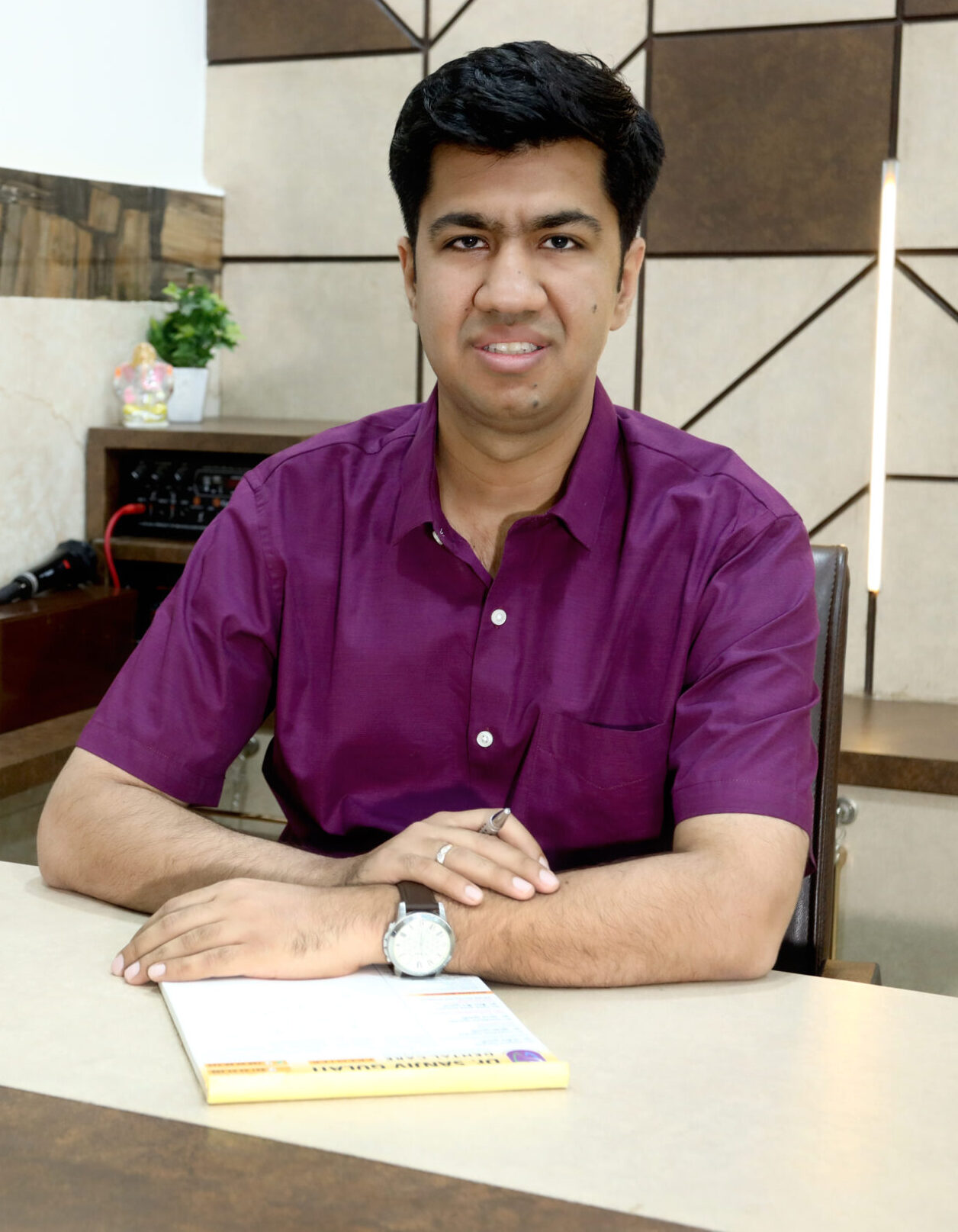 Dr. Shubhav Gulati
M.D.S. – Oral and Maxillofacial Surgery
Dr. Shubhav Gulati is an Oral and Maxillofacial Surgeon and Oral Implantologist. He has completed his BDS from the renowned Nair Hospital Dental College, Mumbai. He then went ahead and obtained his Master's Degree in Oral Surgery from Government Dental College, Trivandrum. He then joined as a senior lecturer in Government Dental College, Alleppey, Kerala.
Dr. Shubhav has specialized in surgeries of the Head and Neck including orofacial traumas, fractures, cyst and tumour removals, jaw joint disorders, orthognathic surgeries, facial neuropathies and oral cancer. He is a certified Implant ologist from the Internation Implant Foundation (Germany) and is pioneering the art of Dental Implants in Gorakhpur. His area of expertise in Dental Implants ranges from simple replacement of a missing tooth/teeth to full mouth rehabilitation.
Dr. Shubhav strives to provide the best quality of care as well as the most comfortable dental experience to all his patients both children and adults. He is passionate about staying up to date with current techniques and technologies in dentistry and is always finding ways to further his training.
He has been awarded by the Honourable Deputy Chief Minister of Uttar Pradesh, Shri Brajesh Pathak at the ABP Health Conclave in Lucknow in the year 2022.
Bank Road, Gorakhpur , Uttar Pradesh 273001
contact@gulatidentalclinic.com